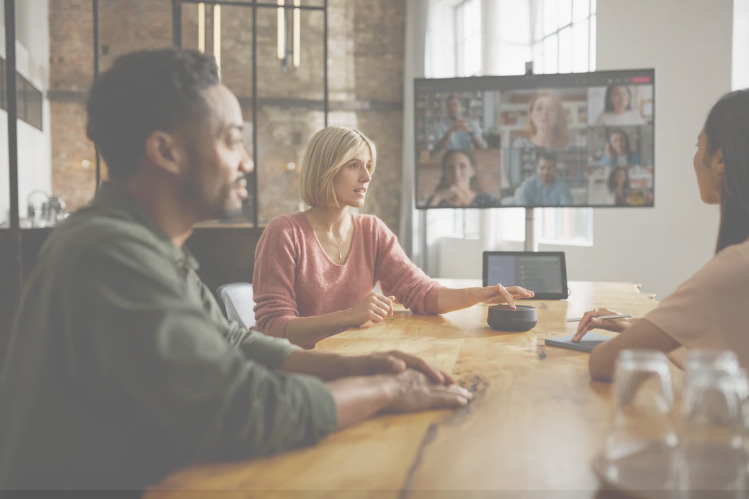 Royal College of Physicians is one of the first to choose Sennheiser's TeamConnect Intelligent Speaker for collaboration in their Microsoft Teams Rooms
Founded in 1518, the Royal College of Physicians of London (RCP) is the oldest medical college in England. For their new base in Liverpool, RCP has fitted out seven floors in the outstanding 13-storey building "The Spine" with an office space as well as educational teaching spaces and dynamic spaces for events and conferences (Spaces at The Spine). The modern rooms were equipped with the latest cutting-edge technology, including Sennheiser's first ever 100% UC product, the TeamConnect Intelligent Speaker (TC ISP), which is certified for Microsoft Teams.
The team at Spaces at The Spine deploys the TC ISP, which is optimized for mid-sized Microsoft Teams Rooms for up to 10 people, in their hub space rooms - smaller meeting rooms dedicated to Microsoft Teams calls. Sennheiser's first intelligent speaker offers teams at The Spine a whole new way to collaborate in hybrid meetings: smart, focused, and inclusive, as if everyone is in one place. Automatic meeting notes make an inclusive meeting experience possible for remote participants and persons hard of hearing. TC ISP offers an omnidirectional speaker and covers a 3.5m radius with 7 integrated beamforming microphones. The Microsoft Cortana voice intelligence allows users to control the mic verbally for video conferencing and team meetings supporting 16 languages.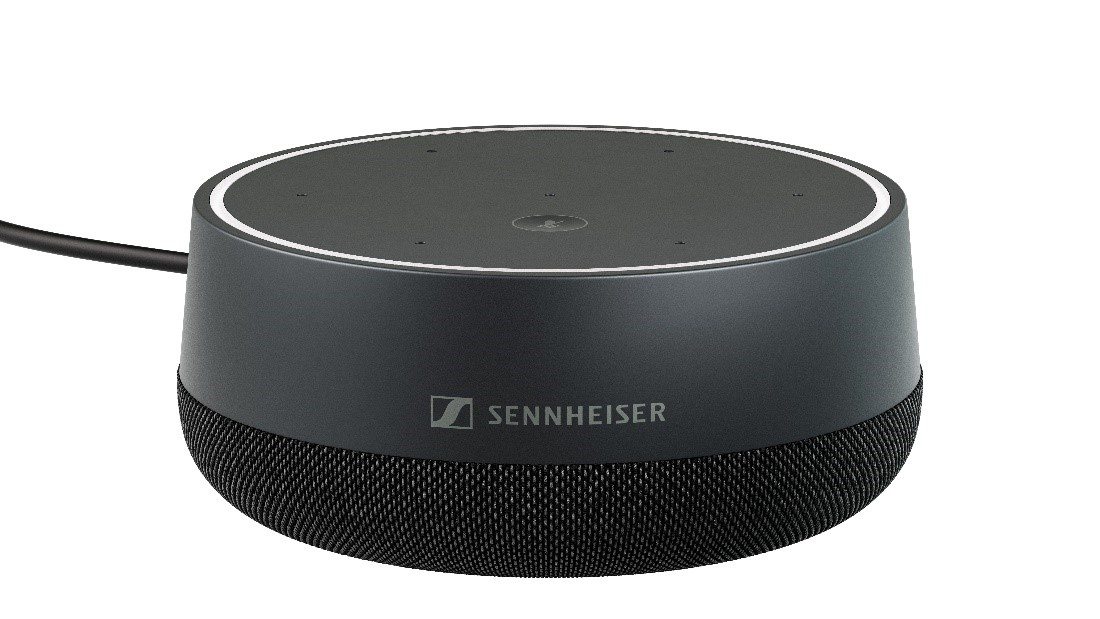 The team at Spaces at The Spine is very satisfied with Sennheiser's award-winning intelligent speaker. "We had very good results from TC ISP. The coverage for the smaller meetings rooms is really good and the audio quality is brilliant. We are happy to use TC ISP for our Microsoft Teams calls", says Adrian Pridgeon, Audio Visual Operations Manager at Spaces at The Spine.
Watch the short video (1 Min) here!
Want to learn more about Sennheiser's advanced audio technology that makes collaboration and learning easier? Check out our Business Communications page.
If you want more info about TC ISP, have a look here.
Psst: The Royal College of Physicians is not only a big fan of the TeamConnect Intelligent Speaker - more on that soon!