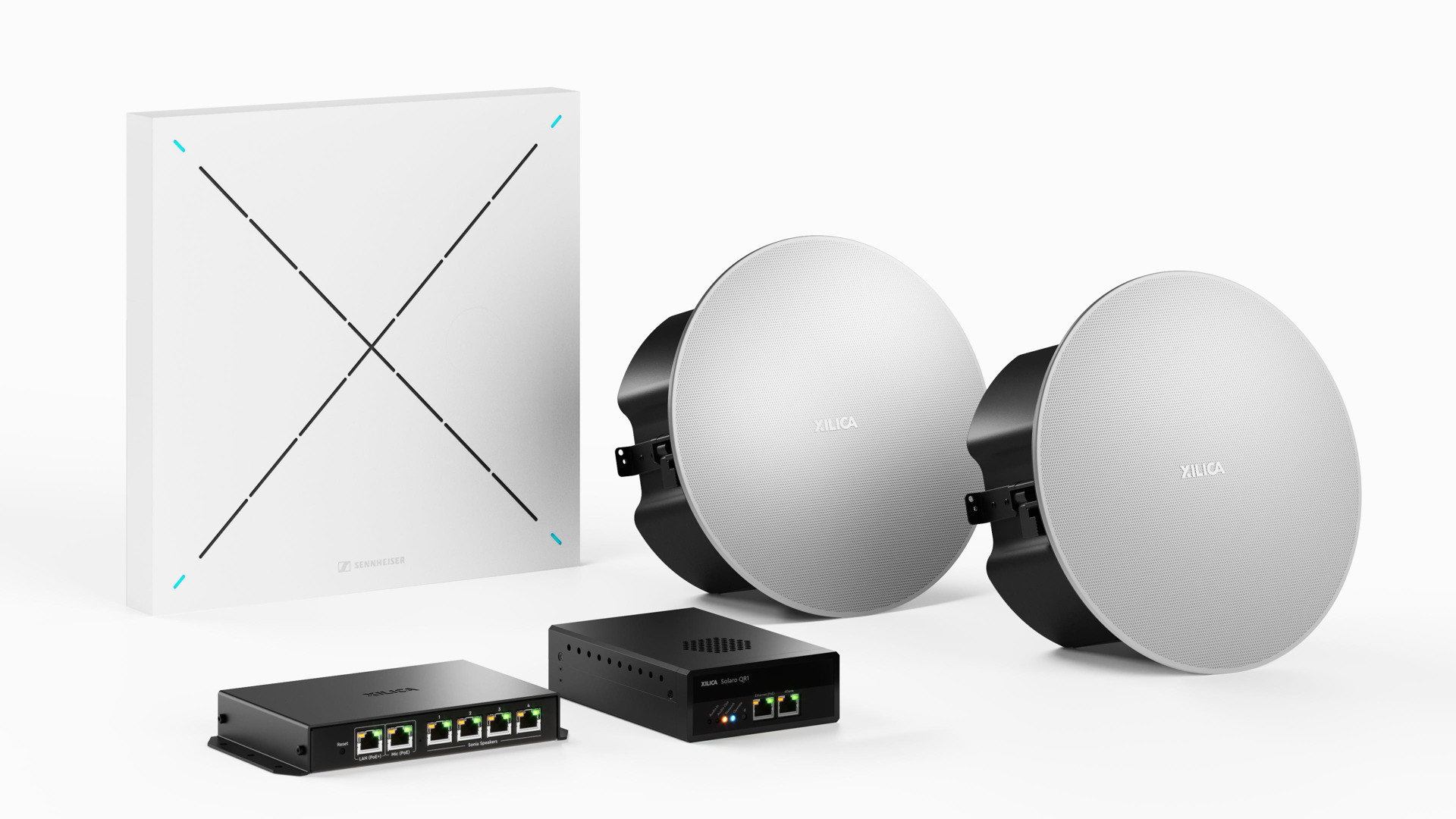 Precise Camera Tracking Always Leads Back to Sennheiser
In November 2022, one of our key strategic alliance partners, Xilica, announced they enhanced their auto-tracking camera module for our TeamConnect Ceiling 2 (TCC2). ​ Named Xilica Follow Me, the module further improves the meeting experience by using TCC2's beamforming technology to track speakers in the room. ​ It's not the first time a module has used the TCC2's tracking capabilities and even earlier this year, Xilica and Sennheiser launched room kits that featured camera tracking capabilities.
Xilica's new release was built with the TCC2 feature set in mind, and seamlessly brings the intelligence of Sennheiser's audio beamforming technology into the collaborative video infrastructure to create an entirely new group of benefits for enterprise and education customers. ​ The PTZ controls in the Xilica Follow Me module make it easy to focus the camera on different seating positions, and from there it is as simple as saving preset numbers with the corresponding seats and activating Follow Me functionality.
Visit our Xilica partner page for more information about our ongoing partnership.