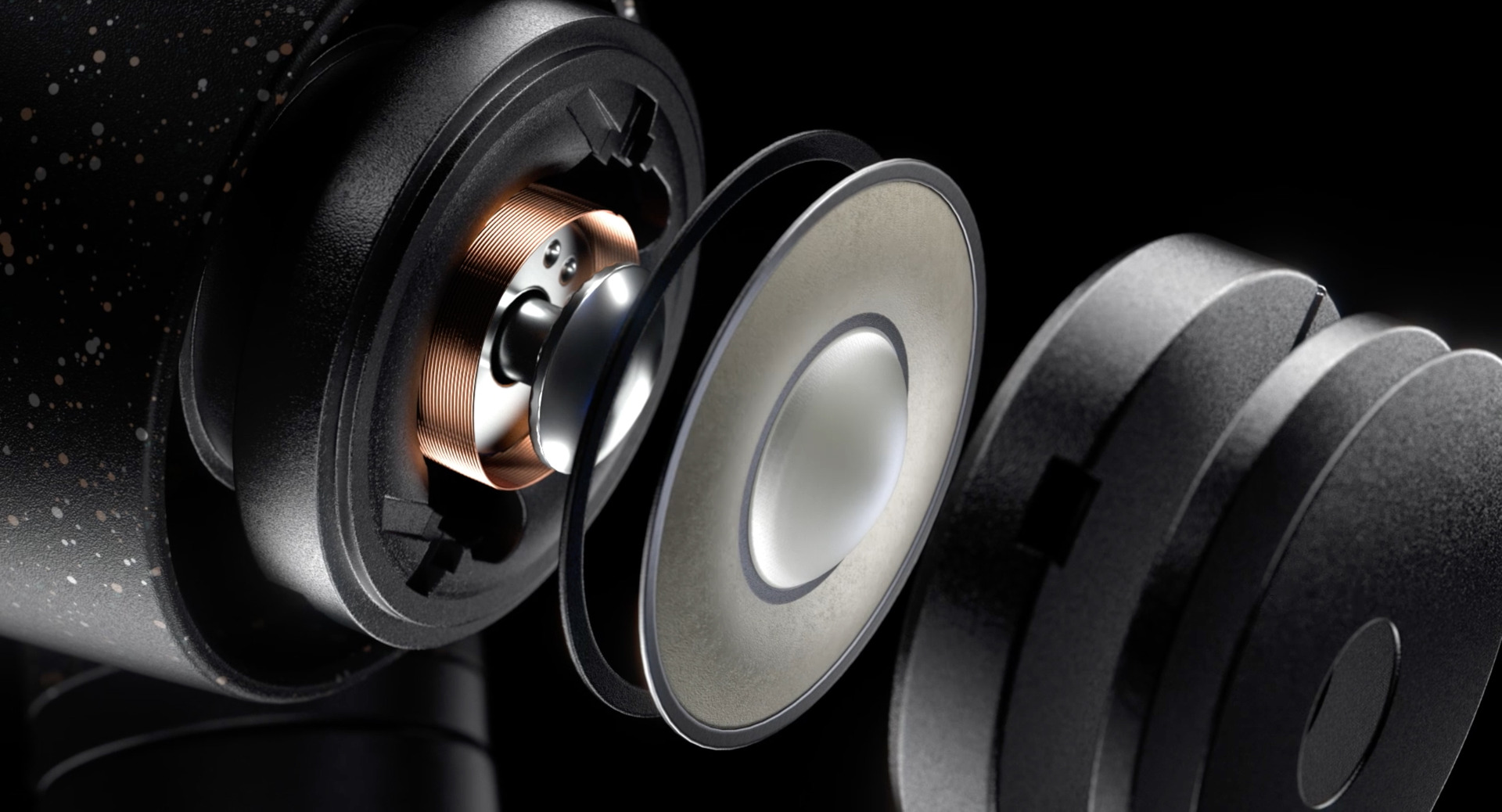 Engineered for Goosebumps
While most brands rely on three drivers or more, each one taking care of their part of the frequency spectrum, Sennheiser believes in the one-driver principle. Based on this belief, the German audio brand developed their unique 7 mm TrueResponse transducer which can be found in various forms throughout Sennheiser's professional and consumer-focused in-ear ranges.
The single most important technical feature in your headphones might very well be the transducers. These are literally the technical heart of your phones. Like tiny loudspeakers, the transducers convert music signals into soundwaves you can hear. Designed to bring the listener as close to the source as possible, the TrueResponse transducers offer a wide sound stage where lower and mid-range frequencies are not only heard, but also felt.
Designed for Intimacy
Sennheiser's one-driver principle may be best explained in a romantic setting. Imagine a candlelight dinner table where one woman is listening to three men at the same time, each of them talking in their own way, or technically, each of them taking care of one part of the frequency spectrum; high, mid, and low frequencies. Now, imagine you only have one driver, or in case of our dinner table setup, one guy taking care of all frequencies at the same time. He can get much closer to her ears to do his sweettalking.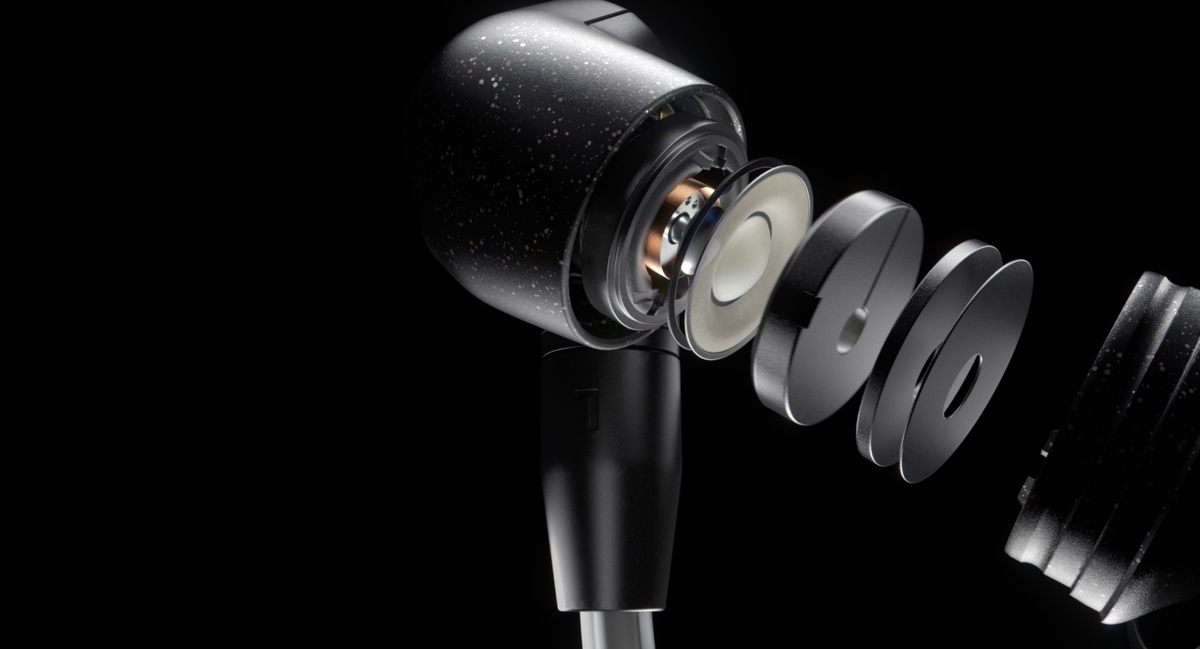 Complex Simplicity
Sennheiser's TrueResponse transducer is one of the world's smallest extra wide-band, dynamic sound transducers. It consists of a single high-performance dynamic transducer, with a diaphragm of only 7 mm in diameter to cover the entire frequency spectrum. This prevents phase shifts and interference effects in the frequency transition region. A custom-made magnet system with triple-channel ventilation significantly reduces the distortion factor, and a dual-chamber absorber facing the ear canal minimizes resonance peaks that would otherwise occur naturally. Even at high sound pressure levels, the sound remains clean and free of distortion.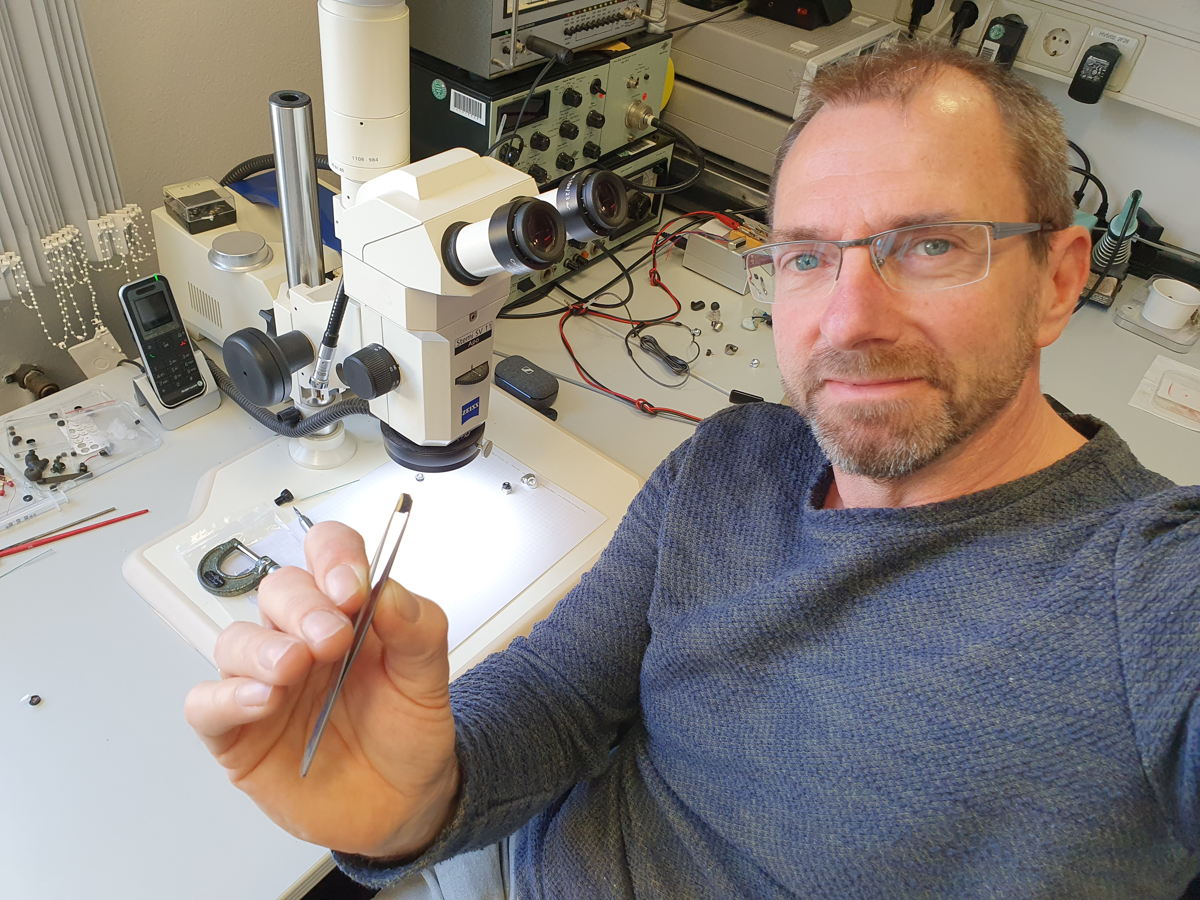 Obsessed with Sound: Andre Michaelis
We sat down with acoustic engineer Andre Michaelis from Sennheiser's development team for a conversation about the 7 mm TrueResponse transducer.
It is known as one of the smallest wide-band transducers in the audio world. How did you come up with the idea for this innovative piece of engineering?
A.M.: "We are all obsessed with sound in this company. I listen to all types of music, from classic to techno, and when I hear music, I want to hear it clear and good. It must be natural. This is what you get with these transducers." André Michaelis says and continues,
"I was team leader for a small group of engineers looking to develop a transducer for the IE 800's, the first in-ear headphones which made audiophile music on-the-go, a reality. We built the first transducers by hand, which was very expensive. The feedback from our customers was very positive though, so we went back to the lab, five guys, three days per week, and worked on a concept for a more cost-friendly production line for this small transducer. It was a very cool job. We asked our CEO, Andreas Sennheiser, if we could show him the concept and he liked it. From there, the 7 mm TrueResponse transducer you see today came into production", Andre Michaelis says with a smile, surrounded by soldering irons, wave charts and a microscope in his Wedemark office, the headquarters of Sennheiser for three generations.
How does this technology differentiate from what other brands are doing?
A.M.: "Most other audio brands use technology based on the same principles that you find in hearing aids. These are a lot less punchy and give you less bass. I have seen in-ear headphones which have up to 12 transducers. What makes our one-driver principle unique is the way we balance everything. You need a very small airgap if you want a wide frequency response rate. In our quest for clear sound we have taken away all electronic parts and crossovers. This opens the finest frequencies, gives a clearer overview and, most importantly, more goosebumps. They might look simple on paper, but they are extremely complex."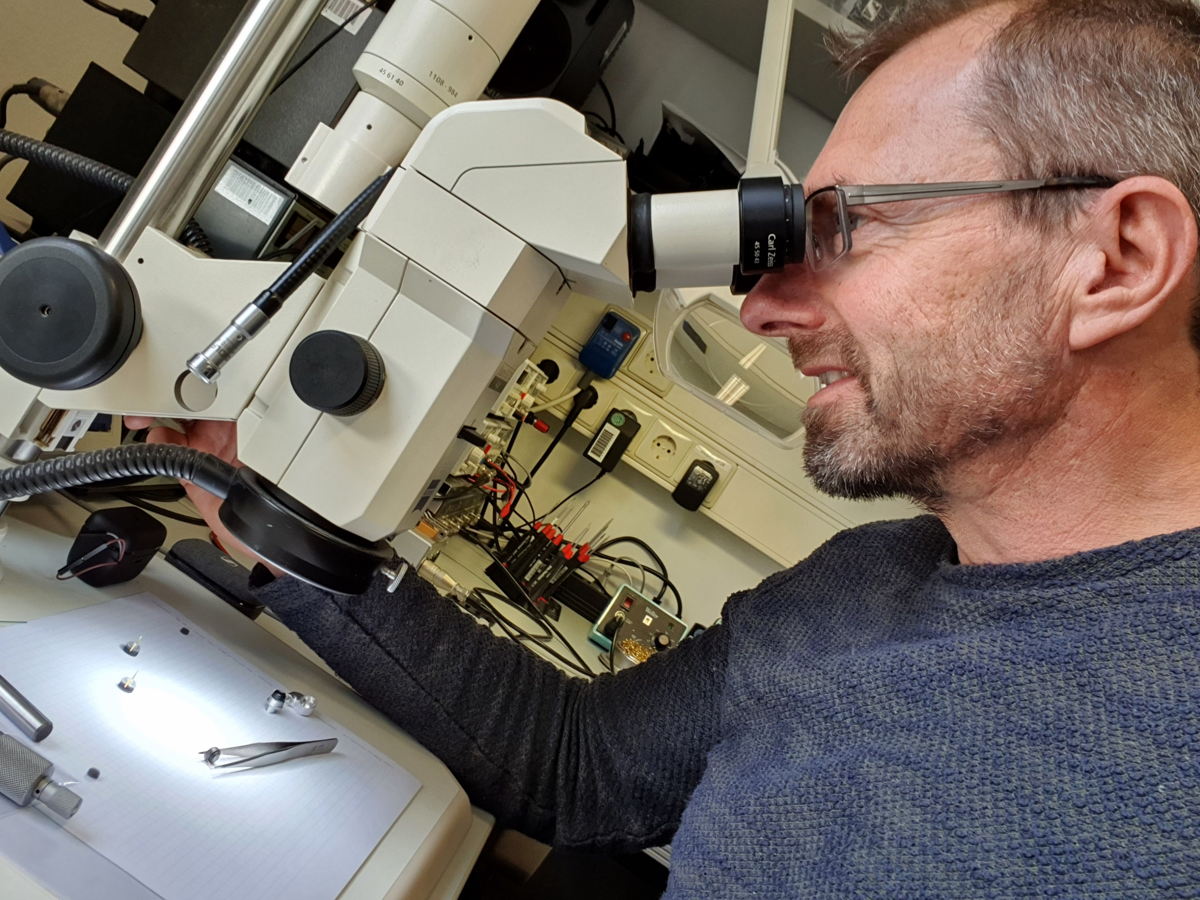 You mentioned that you had to set up a whole new production line to build these transducers. How are they made?
A.M.: "That's right, we build the transducers right here in Wedemark where they were also developed. As mentioned, they have a very small airgap for the coil. We cut the holes for the ventilations with lasers and we developed our own magnet system. You must handle very small parts; we're talking a few millimeters that need to fit together perfectly. We press the metal parts together and put them in the mold. We don't need glue. The machines we use for this are the biggest machines we have in Wedemark. The biggest machines to produce the smallest parts. We have three robot arms in each of our two molding machines – and we are really happy with their work", Andre Michaelis adds.
Most importantly maybe, how do these transducers sound?
A.M.: "You can not say that there is a specific 7 mm TrueResponse transducer sound. You should more see them like an engine that allows you to create fantastic sound. We modify them for each of our models, which all have their own distinctive sound and purpose. If we use these transducers for an in-ear monitor for vocalists, we use a specific damping material that enhances vocals. You have more stage in our large headphones, while in-ears are perfect for commuting and travelling. Transducers themselves do not bring much flavor to the sound, the entire headphone does. The transducer is a technical heart, but to feel the soul you need a holistic approach and take every aspect of the entire headphone into consideration."