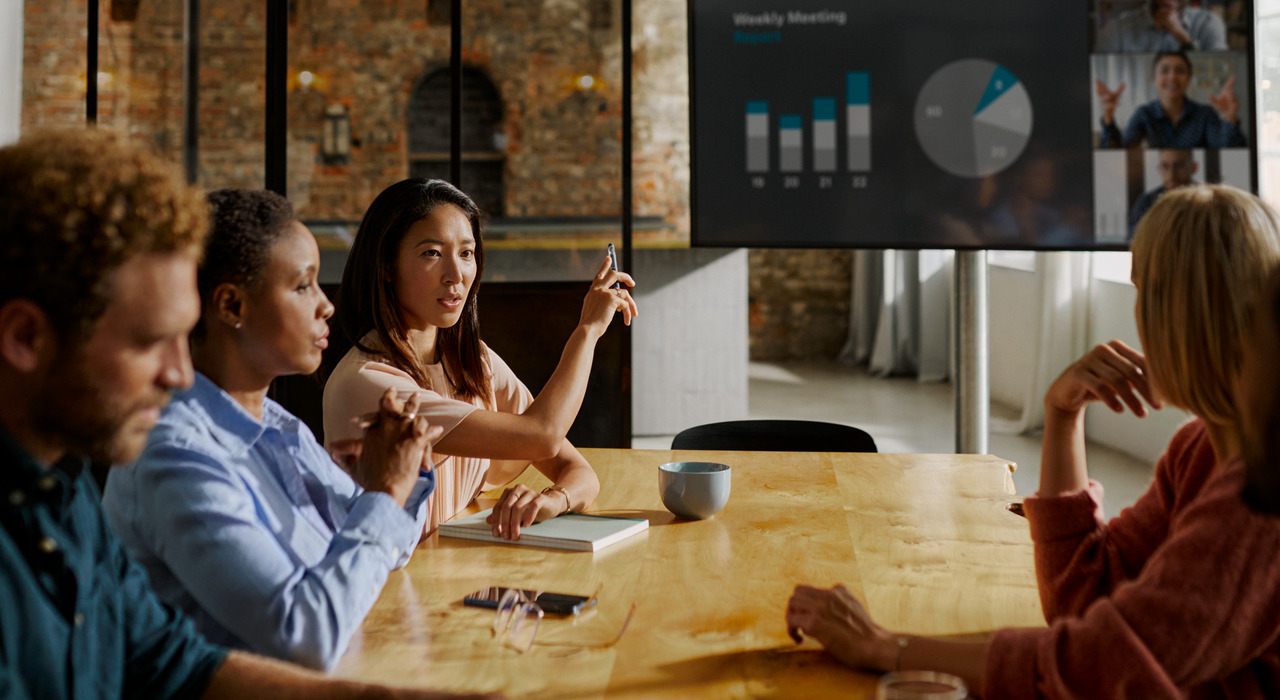 Don't miss out on becoming one of the first people to see our latest audio innovation to improve workplace collaboration
Just because ISE has moved, it doesn't mean we need to wait to see you – albeit online.
If you haven't done so already, then make sure you book your place at our free online seminar, where you'll become one of the first to learn what we've been working on to help shape the office of the future.
Developed in partnership with Microsoft, this latest solution brings Sennheiser to the next level of Unified Communications (UC) to address the needs of flexible, hybrid and remote working.
It's specifically optimized for Microsoft Teams Rooms, which means you can access all the amazing features Microsoft and Microsoft Teams have to offer to improve the efficiency and inclusiveness of hybrid working.
Plus, as you'd expect, our new UC product also expands our TeamConnect family, built on a foundation of innovation and beamforming technology.
Learn more and have the chance to win one in a free prize draw by signing up now.
When is it happening?
Register now and join our team at one of our online seminars taking place on Wednesday, 16th February 2022 and you could become one of the first owners of our latest innovative technology, courtesy of a free prize draw.
Sessions will last 45 minutes, and you will be introduced to this game changing solution and get technology insights from both the Sennheiser and Microsoft teams before being invited to take part in a Q&A session.
And don't worry, we'll still be at Integrated Systems Europe (ISE) 2022 in Barcelona, Spain, in May, when we can finally grab that coffee and discuss the details that are most important to your readers.
We're looking forward to seeing you there!
---