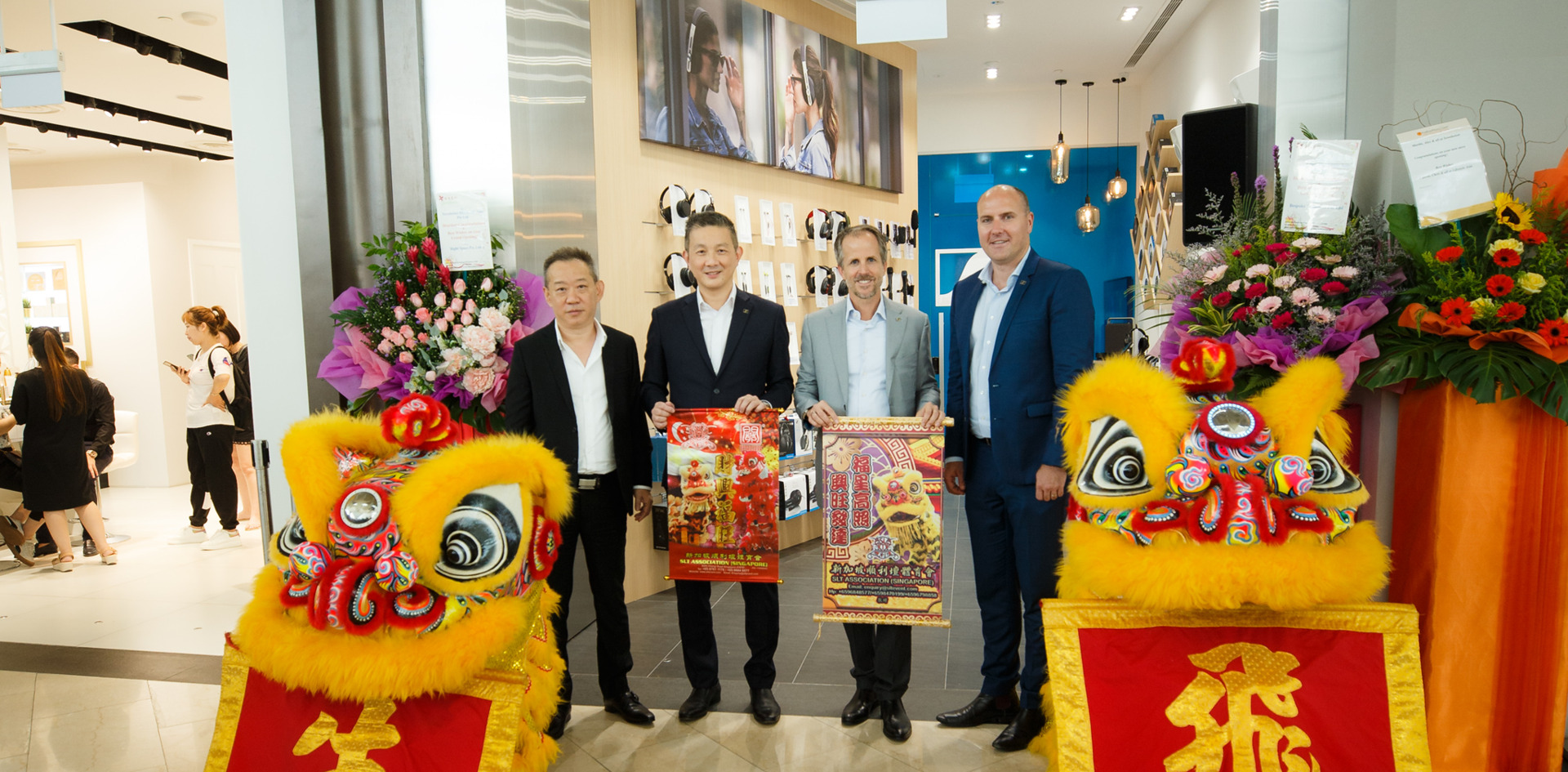 Dancing lions to ward off evil spirits
Sennheiser opens its second store in Singapore
Alex Lim and his team were very much looking forward to November 14, 2019. This was the day a new Sennheiser store would be opening in Singapore's iconic Marina Bay Sands complex. As Head of Marketing at Sennheiser Asia, Alex knew that the celebration had to be something very special and everyone was full of anticipation when the day finally arrived.
In his opening speech to the invited guests, co-CEO Dr. Andreas Sennheiser emphasized Sennheiser's long-standing ties with the Singapore location. For the audio specialist, Singapore was the first footprint they had in South East Asia. It was from here, that Sennheiser was able to branch out to other markets such as China and South Korea. "Singapore is still the hub for us - we want to be present here. That's why opening this store is not only an important milestone for us, but also a further confirmation of our commitment to the region," said Andreas Sennheiser.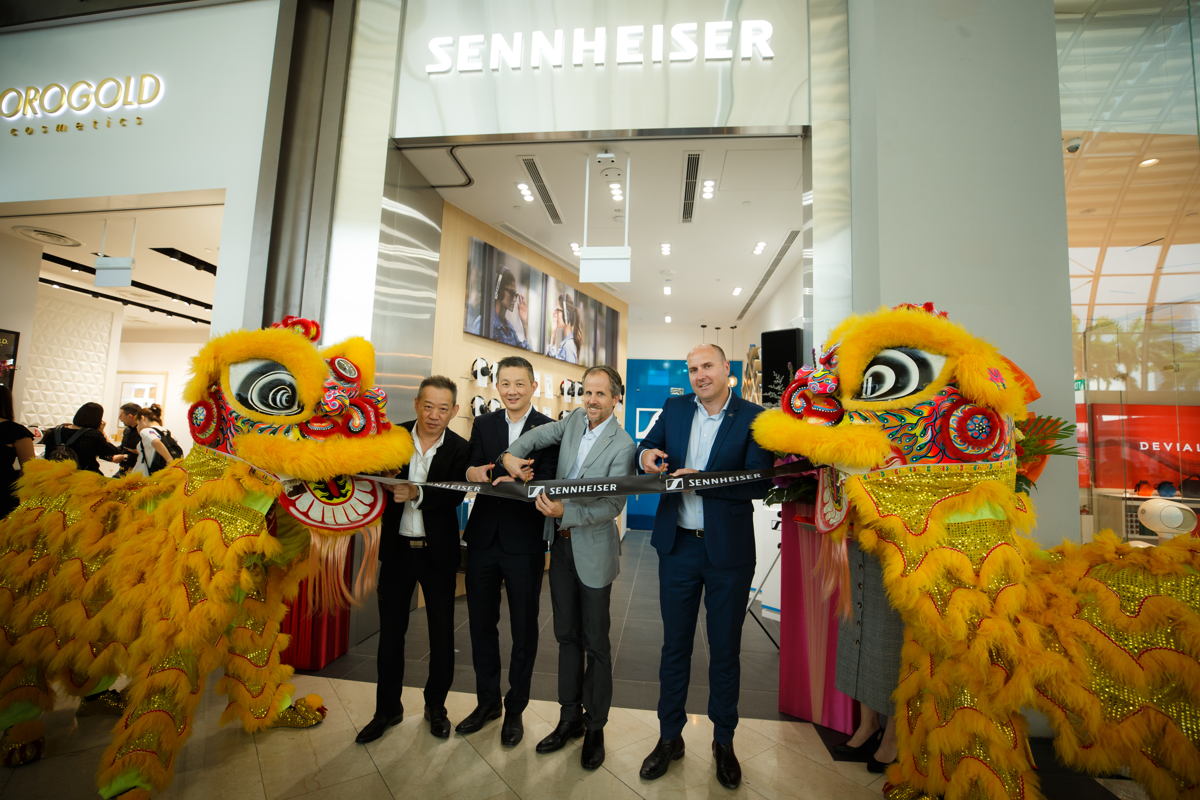 With the formalities concluded, the festivities began. With a shimmer of percussion and a vibrant flourish of color and motion, the two oversized lions that Alex Lim and his team had organized began their dance – the highlight of the opening ceremony. In Chinese culture, lions stand for power, wisdom and superiority. The dances are performed at traditional Chinese festivals or big occasions to bring good luck to the host and drive away evil spirits. We wish the same to the new business in Singapore.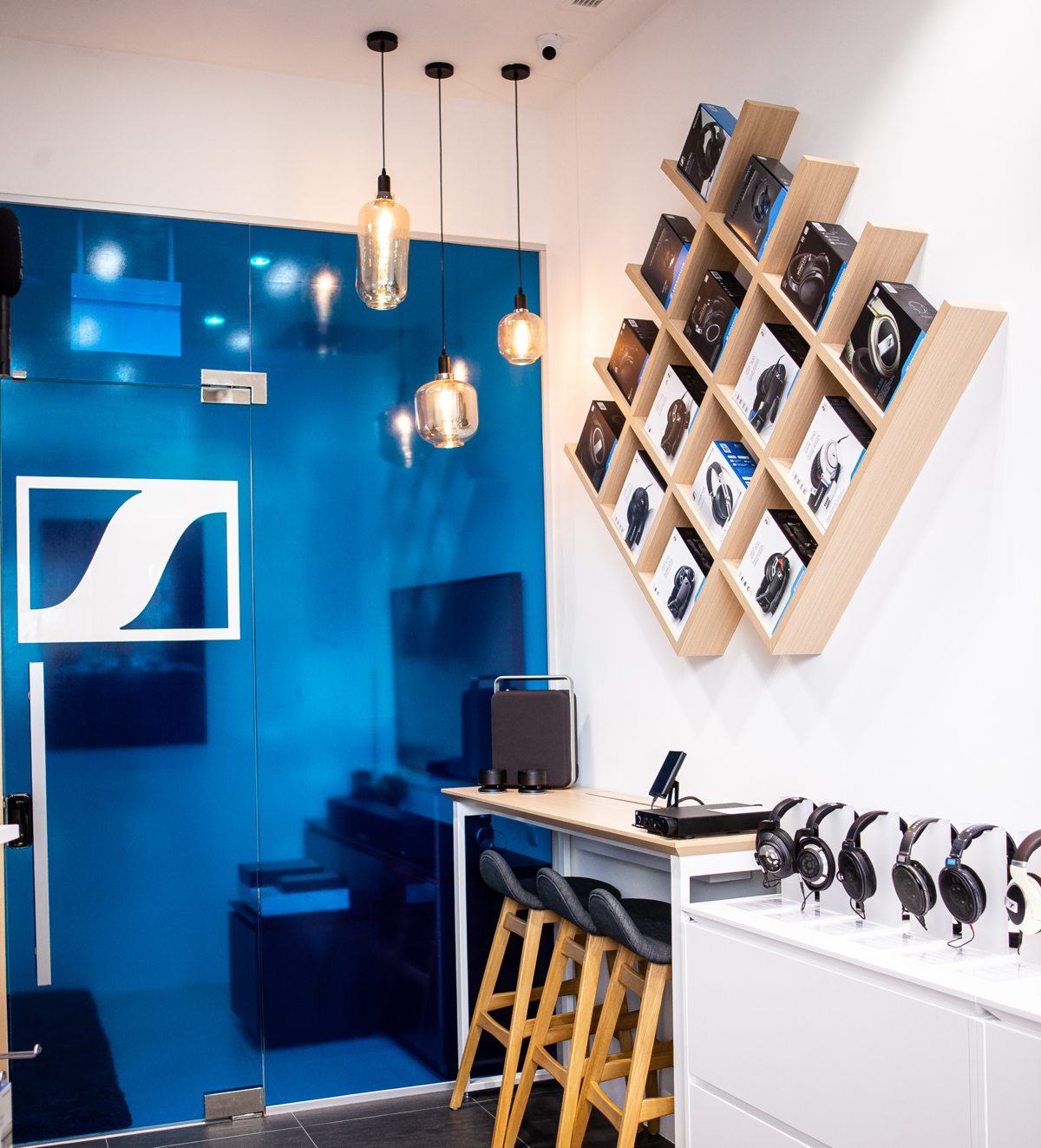 Martin Low, Managing Director of Sennheiser Asia, explains why there are two Sennheiser stores in Singapore, in a country covering just over 700 km²: "We want to get in contact with our customers and we want to be exactly where the action is. And that is right here in Marina Bay Sands." In addition to the latest products from the Sennheiser portfolio, visitors to the store will also be able to enjoy some very special sound experiences, including the legendary HE1, the world's best headphones, and the AMBEO Soundbar. "This enables us to create an immersive experience for our customers, allowing them to be completely immersed in the Sennheiser sound," says Martin Low.
Another Sennheiser store was opened almost simultaneously in another metropolis – in San Francisco. Here you can read how store manager Rebecca Waterbury experienced the process from planning to opening.